Implementasi Budaya Komunikasi pada Proses Belajar Mengajar pada Kegiatan Pengabdian Masyarakat Desa Kutambelin
Abdurrahman Abdurrahman

Universitas Islam Negeri Sumatera Utara, Medan

Wiwit Fitriyani

Universitas Islam Negeri Sumatera Utara, Medan

Brilian Heaby

Universitas Islam Negeri Sumatera Utara, Medan

Endy Matalauta

Universitas Islam Negeri Sumatera Utara, Medan

Yusril Mahendra

Universitas Islam Negeri Sumatera Utara, Medan
Abstrak
This service activity aims to improve teaching methods or methods in teaching and learning processes and activities carried out by teachers to students in the existing communication culture. The implementation method consists of several stages, including: (1) observation, (2) planning, (3) preparation, (4) implementation and (5) evaluation. This study uses test test techniques and interviews with students, teachers and the community. This activity has a direct impact on the daily life of every community which can be implemented in the environment in the application of communication so that it coexists with the existing culture by continuously improving the quality or values ​​that exist in each existing community.
Downloads
Download data is not yet available.
Referensi
Herfini Harjani. 2015. Komunikasi Islam. Jakarta: Kencana.
Rochayat Harun & Elvinaro Ardianto. 2011. Komunikasi Pembangunan dan Perubahan Sosial. Jakarta: PT Rajagrasindo Persada.
Yadi, A. .2020. Komunikasi dan Kebudayaan Islam di Indonesia. Kalijaga: Journal of Communication. 2(1), 47-60.
Mulyana, D. 2007. Ilmu Komunikasi: Suatu Pengantar. Bandung: Remaja Rosdakarya.
Faisal Muzammil. 2021. Budaya Komunikasi Masyarakat Industri. Jurnal Komunikasi Islam. 1(2), 29-42.
Soelhi Mohammad. 2015. Komunikasi Lintas Budaya Dalam Dinamika Komunikasi Internasional. Bandung: Simbiosa Rekatama Media.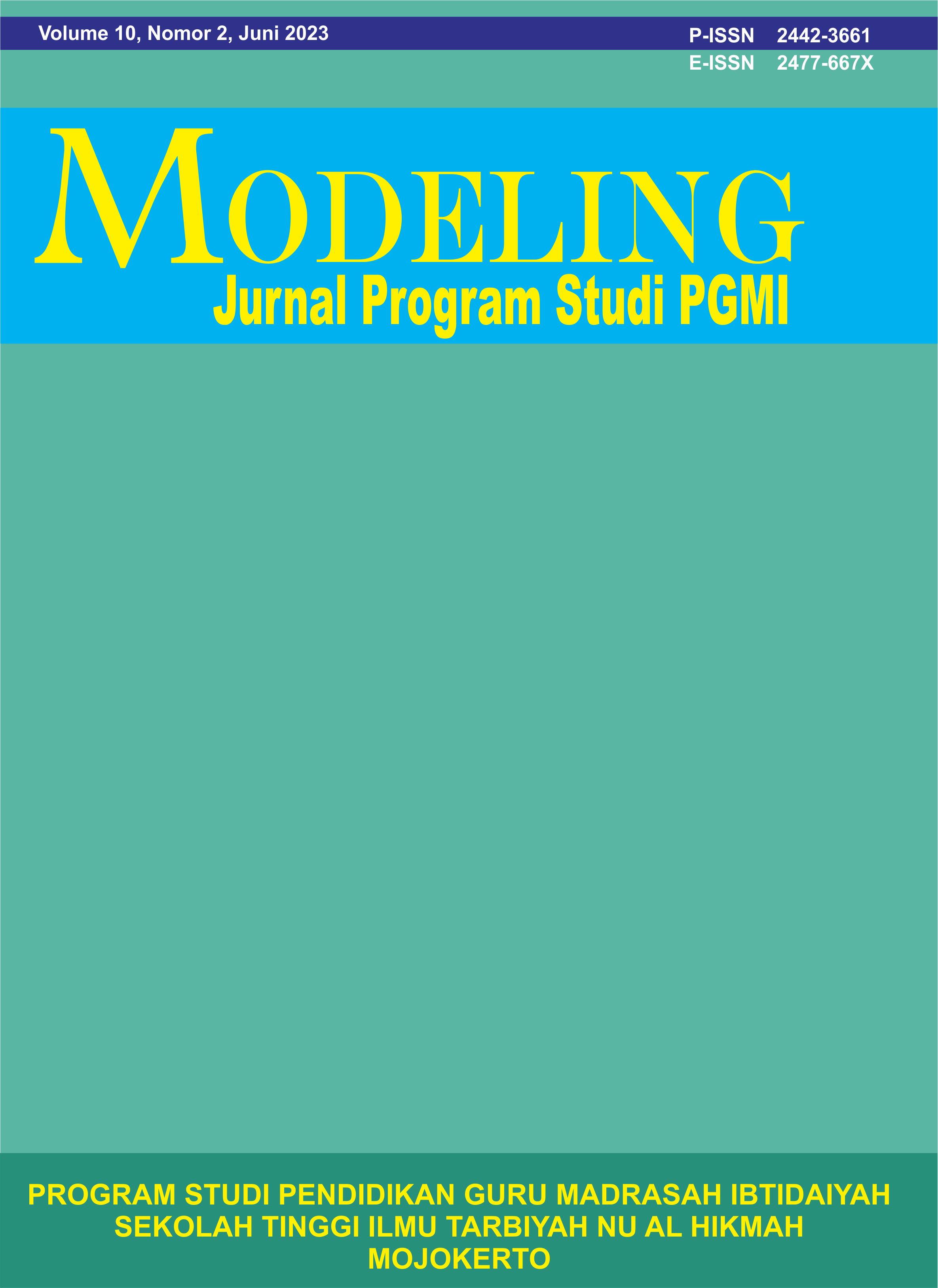 Bentuk Sitasi
Abdurrahman, Abdurrahman, Wiwit Fitriyani, Brilian Heaby, Endy Matalauta, and Yusril Mahendra. MODELING: Jurnal Program Studi PGMI 10, no. 2 (June 25, 2023): 33-42. Accessed October 4, 2023. https://jurnal.stitnualhikmah.ac.id/index.php/modeling/article/view/1284.
This work is licensed under a Creative Commons Attribution 4.0 International License.